Honnêteté et transparence sont deux valeurs fondamentales de vpnMentor. Les entreprises VPN ne peuvent pas payer pour modifier ou supprimer des critiques. Quand les lecteurs choisissent d'acheter un service VPN, nous gagnons parfois des commissions d'affiliation qui soutiennent notre travail. Voici une explication de ce que nous faisons, et comment soutenir notre travail.
Catherine Ablett
(Security consultant and online privacy enthusiast)
Après avoir téléchargé le client SaferVPN pour votre OS, vous devez choisir simplement le serveur parmi leur réseau mondial à travers lequel vous allez avoir votre trafic Internet crypté et réacheminé. Cela vous permet de supposer une nouvelle adresse IP, associée au serveur choi...
SaferVPN

Avis des utilisateurs
VPN très pratique d'utilisation, valable partout en Europe, sûr, connexion rapide, facile d'utilisation et sans trop de coupure de connexion. Même si le prix est un peu élevé par rapport aux autres fournisseurs VPN mais la qualité est là.
---
Voir les plans
Répondre à cet avis
Le saviez-vous? Nous approuvons tous les avis d'utilisateur. Les entreprises ne peuvent pas nous payer pour en inclure ou en exclure.
Des fonctionnalités impecs et une grande rapidité
A fonctionné impeccablement et quasi-instantanément à chacun de mes déplacements et voyages. Grâce à SaferVPN, j'ai pu accéder à la télévision française sans aucun soucis et aie pu naviguer sereinement grâce au Kill Switch et à sa sécurité wifi automatique qui je pense m'ont sauvé la mise dans un restaurant dont la wifi avait été piratée. Je recommande chaudement aux personnes en déplacement réguliers ou fréquentant les zones de wifi publiques!
---
Voir les plans
Répondre à cet avis
J'adore qu'il y a tellement de nombreux endroits dans le monde. Beaucoup ne comprennent pas ma maison de l'Australie, mais SaferVPN le fait, ce qui signifie que je peux rattraper mes propres réseaux à partir de là. Il n'existe pas encore en Afrique, mais je ne pense pas qu'il y beaucoup de besoin pour les serveurs de toute façon en Afrique, le reste du monde semble être couvert.
---
Voir les plans
Répondre à cet avis
Consultez les 3 meilleures alternatives
| Caractéristiques | Description |
| --- | --- |
| Serveurs situés dans (pays) | 35 |
| Nombre de serveurs | 700 |
| Le VPN conserve-t-il les logs (données) ? | Non |
| Inclut la fonction "Kill Switch" | Oui |
| Appareils par licence | 5 |
Comment utiliser SaferVPN
4.3 / 5.0
1. SaferVPN est très facile à installer et à utiliser. Tout d'abord, téléchargez le programme depuis le site SaferVPN. Si tous les avertissements de sécurité pop-up sont confirmés alors le programme est autorisé.
2. Suivez les étapes à travers l'Assistant Set-up, cliquez sur 'Installer'.
3. Cliquez sur 'Next', puis 'Exécuter SaferVPN', puis 'Finish'.
4. Double-cliquez sur l'icône de bureau pour SaferVPN et entrez votre nom d'utilisateur et mot de passe choisi.
5. Pour vous connecter à un serveur, sélectionnez l'une du côté gauche de l'écran d'accueil et cliquez sur 'Connect'.
6. Vous recevrez une notification lorsque vous êtes connecté avec succès au serveur choisi.

Téléchargez maintenant


Safervpn dispose de 3 services; Basic, Premium et Small Business. Basic est le moins cher, il permet seulement un appareil pour se connecter à la fois. Premium est un peu plus cher, ce qui vous permet de connecter 3 appareils à la fois. Les petites entreprises coûtent le plus, il permet de se connecter 10 appareils à la fois, donc pour la possibilité de se connecter plusieurs appareils cela est un coût très raisonnable. Le même service mais le nombre d'appareils dont vous avez besoin devrait influer sur votre choix ici.
Fiabilité & support
4.4 / 5.0
La fiabilité et la rapidité de SaferVPN est excellente. Le soutien à la clientèle est très rapide pour les petits problèmes (en quelques minutes), alors que de plus gros problèmes peuvent prendre beaucoup plus de temps. Il y a un certain nombre de FAQ disponible pour vous aider, ainsi que la possibilité de les contacter en utilisant le système de ticket, e-mail ou chat en direct.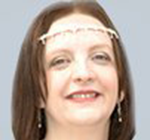 Catherine Ablett
(Security consultant and online privacy enthusiast)
Pour résumer, voici ce que nous pensons de SaferVPN
SaferVPN vous permet de choisir parmi plus de 100 emplacements de serveur pour assurer que vous pouvez accéder aux services que vous voulez et assurer votre intimité. L'installation et l'utilisation sont très rapides et facile. Pour maintenir votre vie privée, vous êtes assuré que SaferVPN ne sauvegarde jamais votre activité. Il offre même un essai gratuit pour que vous pouvez voir à quel point leur service sont fiable et sans avoir à acheter d'abord!